Meet Our Team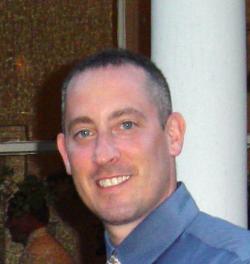 Bob Budai
Bob has been involved in fitness and sports for over 30 years, and has been a certified personal trainer since 1993.
Degrees:
University of Michigan
Master of Physical Therapy

Bachelor of Health Science
Michigan State University
Bachelor of Exercise Science
Bob has further received the following Certifications/Credentials:
American Physical Therapy Association (APTA) - Orthopedic Certified Specialist
National Strength & Conditioning Association (NSCA) - Certified Strength & Conditioning Specialist
National Academy of Sports Medicine (NASM) - Performance Enhancement Specialist, Corrective Exercise Specialist, Certified Personal Trainer
Gray Institute - Certification in Applied Functional Science

Russian Kettlebell Challenge (RKC) - Level 2 Certified Kettlebell Instructor, Assistant Instructor
National Sports Performance Association (NSPA) - Certified Program Design Specialist
StrongFirst (SFG) - Level 2 Certified Kettlebell Instructor
American Institute of Fitness Educators (AIFE) - Certified Personal Trainer, Certified Kickboxing Instructor
Program for Athletic Coaches Education (PACE) - Certified Coach
Jump Stretch - Certified FlexBand Instructor
Crossfit - Level I Certified Instructor/Trainer
Fitness Anywhere/TRX - Suspension Training Instructor
Agility Training Institute - Certified Speed and Agility Trainer
International Kettlebell & Fitness Federation (IKFF) - Functional Movement Specialist Advisor, Certified Kettlebell Trainer
RMAX International - Tacfit: Tactical Fitness Field Instructor, Circular Strength Training (CST) Certified Instructor
International Youth Conditioning Association (IYCA) - Youth Fitness Specialist
USA Weightlifting - Sports Performance Coach
Training for Warriors - Level 2 Certified Trainer

John Brookfield - Certified Battling Ropes Coach
Tacfit Survival Jiu Jitsu - Level 2 Certified Instructor
World Moodukwan Tang Soo Do Association - Black Belt
Additionally, Bob has had more extensive study with many of the top experts in the fitness industry, including:
J.C. Santana, Mike Boyle, Steve Cotter, Mike Clark, Gray Cook, Gary Gray, Alwyn Cosgrove, Pavel Tsatsouline, Ed Thomas, Scott Sonnon, Alberto Galazzi, Erwan LeCorre (Movnat), Original Strength, Todd Durkin, Martin Rooney, Diane Vives, and Stuart McGill; as well as others within the field of health and rehabilitation.
As an athlete, Bob has practical experience competing in numerous sports, including: Martial Arts (Tang Soo Do, Krav Maga, Target Focus Training, Tae Kwon Do, Jiu Jitsu, Aikido, Kendo, Kickboxing, and others), Endurance Sports (Adventure Racing, Marathon, Triathlon, Kettlebell/Girevoy Sport), Basketball, Volleyball, Soccer, Wrestling, Powerlifting, Golf, Lacrosse, and Baseball (Coach).
Bob has a strong passion for teaching, and has instructed/presented at various levels on numerous subjects; taught various fitness and health classes; and served as a consultant for multiple organizations (including sports teams, law enforcement/SWAT, personal trainers/strength coaches, and gyms/health clubs).
Email:  bob@funstrength.com        Phone: 248-390-8363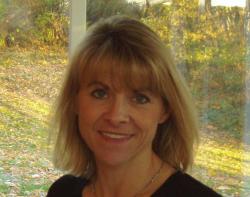 Johanna Funk
Johanna has been living the "Functional Strength" lifestyle since February 2007. Beginning as a client, Johanna showed an early interest in kettlebell training as it produced significant results in her fitness beyond other programs she had used. Her interest grew to kettlebell sport (GS) competition and she placed first in the 2007 Great Lakes and Cross World Meets respectively; impressively snatching the 12 kg (26 lb) bell 178 times at the Great Lakes, and 148 times with the 16 kg (35 lb) bell at the Cross World! She then achieved the "Iron Woman Award" at the 2008 Cross World Meet by lasting 10 minutes in all events (Jerk, Snatch, and Long Cycle). Most recently, Johanna achieved Candidate for Master of Sport (CMS) ranking in the Long Cycle Event (83 reps with 44 lb bell in the 53 kg weight class) at the 2010 Mid Michigan Kettlebell Invitational. Johanna became a certified kettlebell instructor through the Russian Kettlebell Challenge in October 2007, and maintains her interest in using kettlebells as her primary training source. Additionally, Johanna has a special interest in nutrition and diet, is kettlebell certified through the IKFF and IKSFA, is a certified battling ropes coach (John Brookfield), certified flex band instructor (Jump Stretch), has undergone TRX suspension, Original Strength, and Movnat training, and is currently attaining certification as an NSCA personal trainer.
Email: johanna@funstrength.com        Phone: 810-599-2332
Kaitlyn Polonis
Coming soon.
Matt Switney
Coming soon.
Tracy Shore
Coming soon.